Our
Replica Watches
have the same look as original watches and our
Replica Rolex
feature high quality movements. Now the latest trend is to go for fashionable
Omega Replica
because they are with low price and have the same look color and style as designer authentic
Replica Watches
.If you want your watch to be as much a piece of art as it is a piece of jewelry or a functional object, a
Rolex Replica
must de watches watch is an ideal choice!All top-notch fake cartier must de
Replica Rolex Watches
from our various websites are extremely authentic and guaranteed brand new.
Your DeLaval agents
Here at P.M.L  we strive to continually offer you only the very best in specialist sales and service, which follows right through to the quality in the dairy consumables products that we sell.
We trust in the quality and durability of the DeLaval range of consumables and know that you will too! 
Save $$$ with these amazing Dairy Hygiene Deals!
CidiSan Plus 200L premium quality acid (normally $824.00 + GST)
plus Chlortech 20kg alkali (valued at $113.30 + GST)
Purchase the Value Pack for just $840.00 + GST.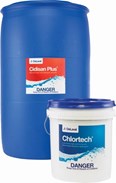 Get a free automatic teat spray mixer valued at $1800.00 + GST
when you purchase and use any of our 200L teat sprays.
Take away the worry of mixing teat spray!
Just use one of our teat sprays for 2 seasons or more to receive this free offer.
Call us on 07 870-4011 for more information.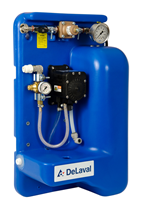 **New Product Release - Reduced Temperature Detergent**
Part of the DeLaval reduced temperature cleaning program, Reduced Temperature Detergent (RTD) can deliver exceptional cleaning of milking equipment and bulk milk vats at  reduced temperatures – good for profitability with less impact on the environment.
Core benefits:
Cuts cost of cleaning process
Reduced temperature premium cleaning
Reduces energy consumption
Reduces environmental impact
Improves performance of rubber part
RTD is a revolutionary, patent pending, chlorinated alkaline detergent designed for use at all dairy farms. Unlike conventional alkaline detergent, that has to be used in combination with 85°C, RTD offers superior cleaning performance at around 65°C.
Switching from conventional detergent to RTD offers a number of benefits to farmers, these include:

Reduced energy costs - obviously heating water to 65°C* rather than 85°C uses much less energy, in fact farmers with standard water heaters can reduce water heating costs by around 25%*.
Improved performance of rubber parts – reduced water temperatures put less stress on rubber parts which improves their performance throughout their lifespan.
Reduces environmental impact – By using less energy farmers can reduce the impact on the environment. Using RTD also uses less water as unlike conventional alkaline detergents it does not require a post acid rinse.
Call us today to understand how to incorporate RTD into your cleaning regime, so you can save money and time.
CLEANING | LINERS AND TUBES | MILK FILTRATION | UDDER HEALTH | CALF REARING
ANIMAL CARE | WORK WEAR | OIL | HOUSEHOLD PRODUCTS

Would your milking operation pass a Warrant of Fitness?
Quality, preventative maintenance of your dairy operation is paramount to ensure your farm is performing at maximum efficiency, as well as to pass current regulatory checks.
For all of your detergents, sanitisers and cleaning accessories, liners, tubes, hose clips, sleeves and socks, teatsprays, udder creams and accessories – see us first!
Call PML on 07 870-4011
Or you can email us on the form below:
24 HOUR EMERGENCY NUMBER 
07 870 4011
TRADING HOURS
MONDAY - FRIDAY 8:00AM - 5:00PM